The Camst group's Facility Services division was established with the aim of offering customised solutions in order to add value by providing services designed to support the productive activities, the shared environments and the work spaces of our clients in an efficient, innovative and sustainable manner.
Our Life Science Solutions area was established to integrate and complete the range of Soft and Tech facility services with Environmental Monitoring Systems (EMS) and compliance, validation and calibration services for those looking for complete and customised cleanroom monitoring solutions.
The aim is to lead our clients in a process of continuous innovation, to enhance the quality performance of their production processes in terms of Good Manufacturing Practices (GMP) and Contamination Control (CC).
We are a Gold Channel Partner of TSI, which provides us with the instruments we work with in the pharmaceutical, biomedical, semiconductor, electronics and industrial manufacturing sectors.
We are also supporting members of ASCCA (Italian Association for the Study and Control of Environmental Contamination) and members of AFI (Italian Pharmaceutical Industry Association – Scientific Society)
We help our clients to enhance their production process
We qualify and monitor controlled-contamination areas to minimise the contamination of products and ensure their quality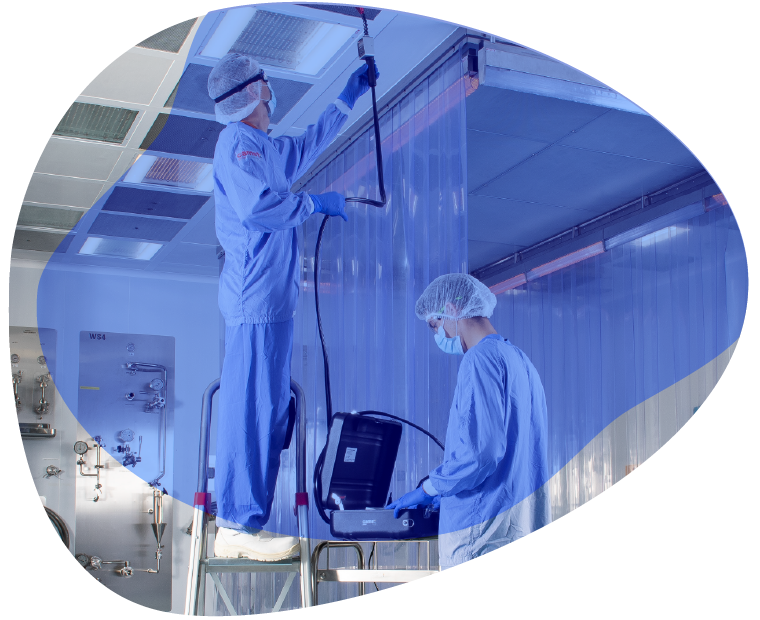 Contamination control is our world